ABOUT US
Based in Nottingham UK, wiClay™ raised the bar and is fast becoming the icon for high performance Clay pigeon trap control and Shooting ground management systems. The wiClay products are smart yet robust with high Ingress Protection rating to keep its electronics safe from harsh weather conditions. Through deep research and development for creating a product range that would become a huge success, the wiClay systems were designed completely in-house and from scratch to address all client requirements and concerns regarding reliability issues they have experienced with other brands. The wiClay card based target counters consistently provide instant target release even while recording clay usage to a wiClay NFC smart card. An audit feature in each individual counting unit stores its total number of targets counted since installation.
Solo shooting features with audible countdown delay are also included with an Easy options menu for Sporting shooters to select from single targets to doubles with adjustable intermediate delay preference settings for on-Report, etc.
The advanced wiClay™ SVR™ acoustic technology with unique background noise filtering has also proven to outperform other leading Voice release brands in the industry making it ideal even for Sporting clays. Various versions are available for most shooting disciplines and more are being developed to cover all Shooting ground requirements.
The Club house Card administration unit is also by far the simplest to use, making it easy for Ground staff to adapt quickly.
wiClay™ equipment is compatible for connection with all commercial Clay target machines.
Send us an email to book your demo, in the meantime watch wiClay product development videos on our YouTube channel.
As all customers do not have the same requirements, the wiClay system electronics has been designed to accommodate special requests and allows future upgrade options for our smartphone app control interface. We are therefore able to provide bespoke services for bulk order clients and ensure the best value for your money.
If you're a manufacturer or distributor, Click here to email us about Franchise opportunities.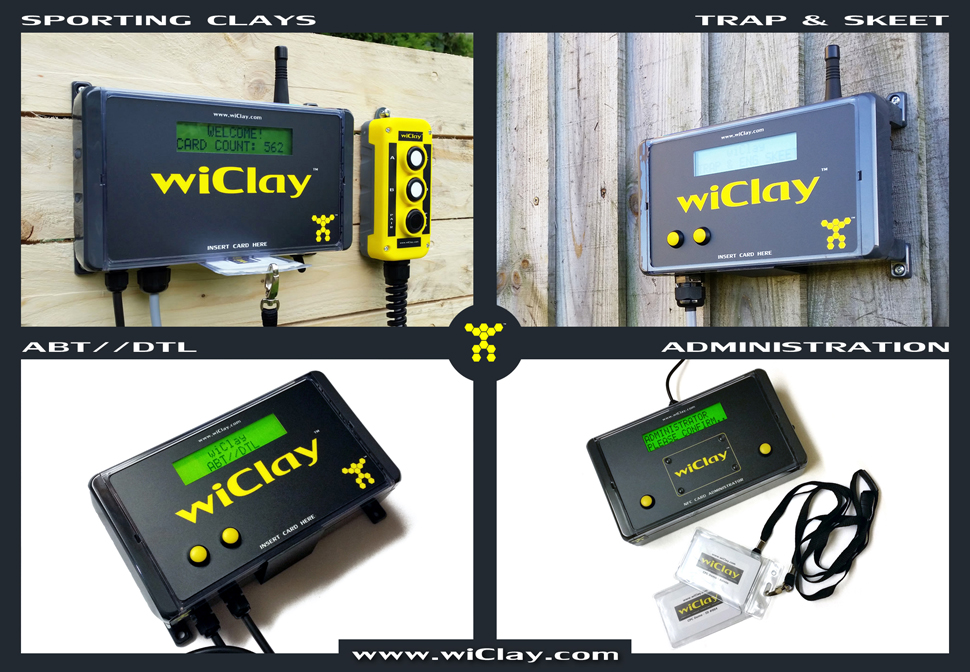 Email: sales@wiClay.com
wiClay™, trap trigger™ and TELAPPATH™ are divisions of HEX DYNAMICS™