SUPER FLURRY CLAY SHOOTING CONTROLLER
Automatic control of up to 12x individual Clay traps for 1 to 6 Shooters.
Main features include Random trap release mode with fully adjustable speed settings
and 3x Competition levels to maintain release pattern and accommodate team competence.
Also compatible with our Trap radio receivers for wireless remote control up to 200m away.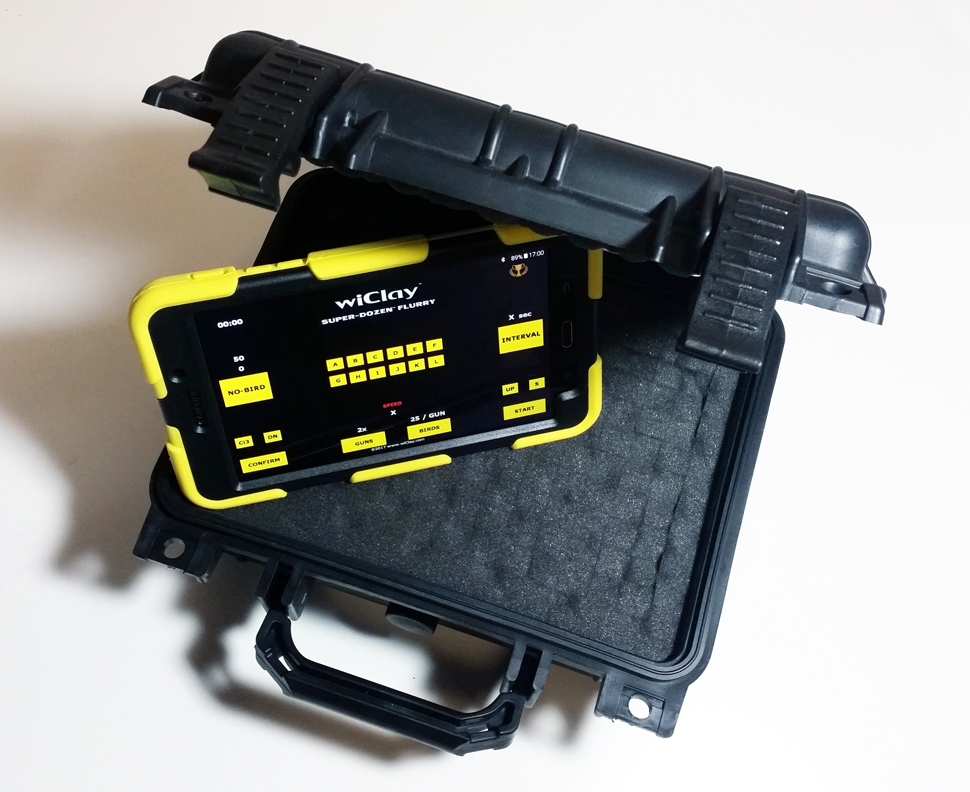 An extremely smart system that's flexible and cost efficient, with robust protection.
Compatible with our SMART SPORTING™ target counter and Smart Radio Comms units.
Add-on the Auto Sport-trap software when placing an order for that hassle free Buttoning.
A rough demo video using only 6x traps.
The wiClay Super Flurry system aims to provide an all round entertaining experience.
Enquire by email for details: sales@wiClay.com